Light Guide Plate (LGP) - What it is?
Light guide plate (LGP) is a optical grade acrytlic sheet with variety of dense and different sizes light guide dots on the surface.
When put light source at the edge of LGP, the light will spread to all angles through the light guide dots, then make the light distribute evenly in the light guide plate.
This technology is the same as is used in the LCD TV displays.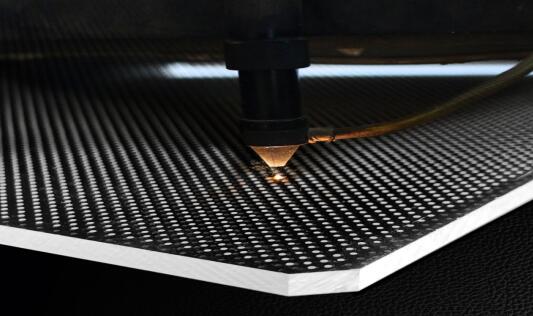 The design principle of the LED light guide plate.
The purpose of designing the LGP( light guide plate, LED light diffuser panel) is to transform a line source into a surface source in each backlit real estate signs to lighten up the poster. its back stick with light guide diffuser film as the lighting fixture reflector.
Based with high quality optical grade acrylic substrate, the LGP using the LCD and the backlight technology, conduct the high light through the LED light guide point, Refracting the edge lights into a uniform surface light .
Combined with laser engraving or digital printing technology, the LGP was made under a constant temperature, constant humidity and dust-free environment. It has the characteristics of ultra-thin and super bright, uniform light guiding, energy saving and environmental protection, no dark area, durable, not easy to yellow, simple and quick installation and maintenance.
At present, the maximum width of the light diffuser plate can reach 2000mm, the length is up to 4000mm, and the thinnest thickness is only 2mm.
In order to ensure the brightness, it should increase the LGP thickness correspondingly on the large size display, thus reduce the light diffuser effect correspondingly, and the thickest led diffuser panel does not exceed 20 mm.
The working principle of the LED light guide.
The led light diffuser panel on each led window display is made with optical grade PMMA sheet, it uses a high-tech and high reflectivity(without light absorption)material to laser-engage the upper light guide point on the bottom surface of the optical grade acrylic sheet of real estate window signs.
The optical grade acrylic is used to absorb the light emitted from the light source to stay on the surface of the acrylic. When the light hits the respective LED light guide points, the reflected light will diffuse at various angles, and then the reflection condition is broken out from the front surface of the light guide plate. The light guide plate can be uniformly illuminated by various light guiding points of different sizes and sizes.
The purpose of the reflective paper is to reflect the light exposed from the bottom surface back into the LED light guide panel to increase the light usage.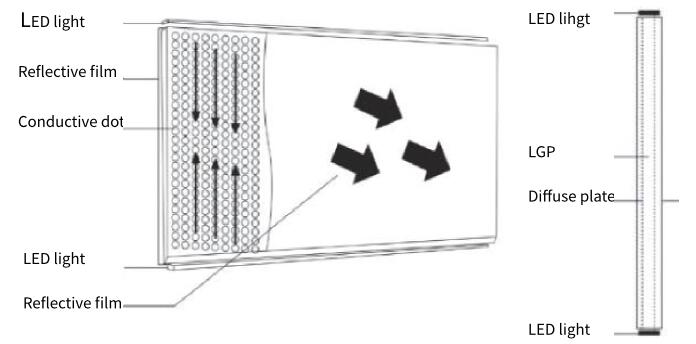 If you have any doubts or you need to order Light Guide Plate, please don't hesitate to contact us.