Led Diffuser Plate Supplier
Dec. 04, 2017
LED diffuser sheet/film is widely used in liquid crystal display, LED lighting and imaging display system.
Looking for Led diffuser plate supplier? J.K optical Plastic Co., Ltd is a reliable partner. Our diffuser sheet/film for export include Diffuser sheet for Back-lit LED Luminaire, Diffuser Sheet for Side Lighting LED Panel Light, Diffuser Plate for Thermoforming, Diffuser Sheet for UGR <19 Solution, Reflective film for PC Reflective Cover. Our products won good reputation because of its best quality and perfect service. Many of our customers become our dear friends. We treat every one the same. We will provide good shipment time and wonderful after sales service.
Below is the product picture of our Diffuser sheet for Back-lit LED Luminaire.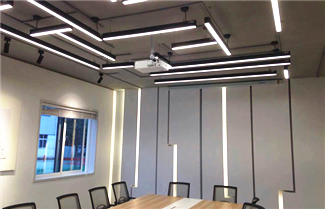 Its features:
1.Efficiency
2.Light source hiding ability
3.Inreases light uniformity throughout the lighting diffuser;
4.Simplify design consideration for new fixtures and for retrofit conversions to LED's;
5.Choose the best option for different fixtures' performance requirements.