What is First Surface Acrylic Mirror Sheet?
Nov. 30, 2017
"First Surface" is a two-sided acrylic mirror sheet/acrylic mirror plate/acrylic mirror panel designed for retail displays and special lighting applications. Normally these applications are the back of a mirror will remain exposed or where a reflection in both directions is desired. The mirror's opaque film of aluminum is protected by a tough, clear coating.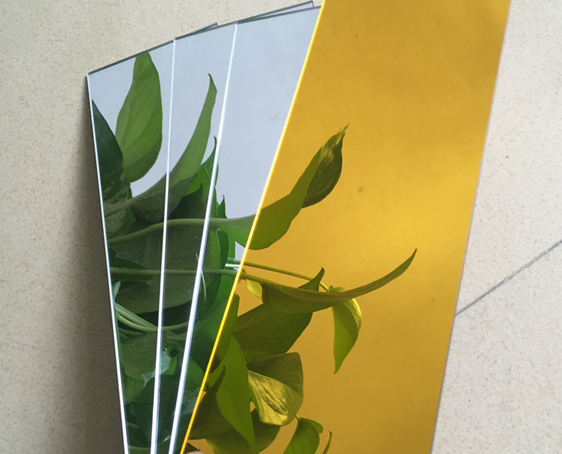 These mirrored sheets are ideal for applications where there is a need for high-quality reflection without a ghosting effect. The mirrored sheet can be used for digital signage, periscopes, rear screen projection TVs, telescopes and high quality kaleidoscopes. Additionally, these coated sheets are scratch-resistant and formable.
J.K optical Plastic Co., Ltd is specialized in optical plastic sheet manufacturing with 10 years experiences. Our main products are diffuser sheet/film, patterned/textured acrylic plate, mirror acrylic/ps sheet. We can provide UGR diffuser(ugr < 19) also. Any questions pls contact us at any time.