Nov. 24, 2017
The thermoforming acrylic sheet combine PMMA resign and diffusion agent. It has high light diffusion and high light transmission.The plate could be used for LED lampshade, which is an idea lampshade material.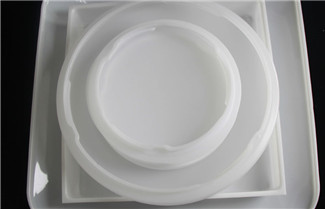 Recommended product:Diffuser Plate for Thermoforming
The features of it could be as following:
1. Excellent transparency
Colorless transparent plexiglass plate, light transmittance could reach 92% or more.
2. Excellent weatherability
Strong adaptability to the natural environment, even for a long time in the sun, wind and rain will not make its performance change, anti-aging performance, ease of use outdoors.
3. Good processing performance
Both suitable for mechanical processing and easy thermoforming. Acrylic board can be dyed, whose surface can be painted, silk screen or vacuum coating.
4. Excellent overall performance
Acrylic board variety, rich colors, and has extremely excellent overall performance, provides designers with a variety of options.
5. Non-toxic
Even if long-term contact with people, there is no toxic gas generated when burning gas.
Any questions and requirements about thermoforming acrylic sheet welcome to contact us at any time.