Introduction of Mirror Acrylic Sheet
Jan. 18, 2018
Main purposes of Mirror Acrylic Sheet: wall, ceiling, furniture and other surface decoration, instead of glass mirrors and so on.
Instructions:
Wall decoration, with PVC floor plastic Panda white glue double-sided adhesive affixed to the back, affixed to any Guanghua clean surfaces such as walls, glass, wood, etc., such as the wall roughness is not recommended transparent neutral glass plastic.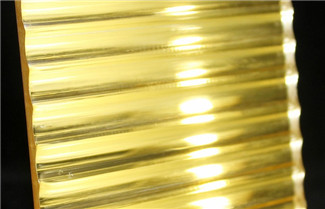 Applications of Mirror Acrylic Sheet: medical equipment, avionics and transport, lights, lighting shade, fixture fixtures, technology products, exhibitions, decoration, advertising signs and so on.
Now people pay attention to the TV background wall decoration. We recommended patterned Mirror Acrylic Sheet for you. It is very beautiful and much colors and patterns to choose. Welcome contact us for further information.