DESCRIPTION
Unique Nano meter Technology
Nano meter Grade reflective film takes on one side matte, another side brightening surface, is of top NM reflective material with 98% reflectivity, can assist the lighting manufacturer to resolve the problem of glaring and uneven brightness
Lift illuminance to 20%-30%
Base on the micro structure surface, enhancing the ability of reflecting and diffusing, can lift illuminance to 20%-30% without extra light source in some constructure design and application of lighting fixture.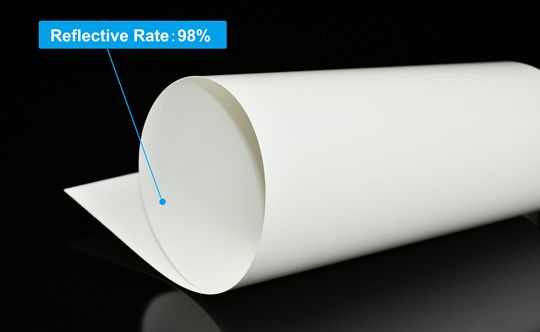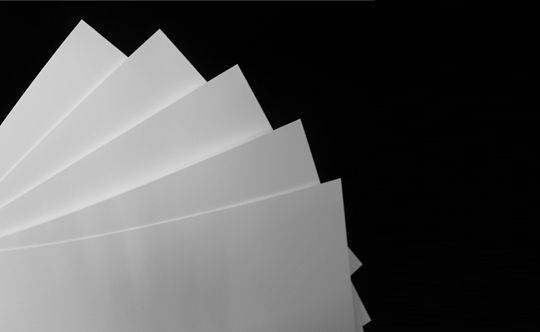 Characteristics
Outstanding optical reflectivity with 98%;
Light weight、good impact resistance of falling down、high temperature resistance( keep their shape in 120 degree temperature);
Confirm to the combustion standard of UL94 V-2
Packing & Stock
Normally large quantity stock available, can be cut into any size and shape base on customer's requirement.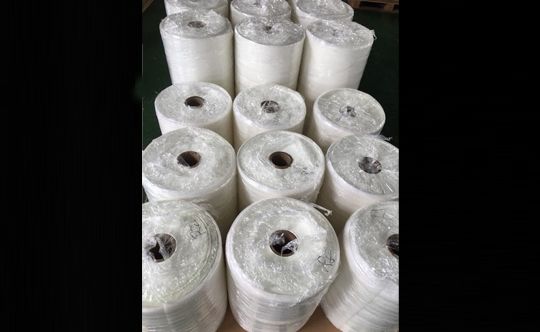 Easy fabrication
Can be formed by cutting、punching、bending、heating and so on;
Application:
NM reflective material can be used for LED panel light、back light unit and thermoformed reflecting products;Base on the excellent characters, can maintain good stability of reflective under light source with various wavelength,is an ideal choice for special requirement of light source.What's more, it also can be used for indoor and outdoor light source 、light box advertisement, can help to achieve the good brightness and illumination through the reducing of the numbers of light source, attaining the economical electricity expenditure and energy conservation.
PC Reflective Film Properties
| | | | |
| --- | --- | --- | --- |
| Character | Test Method | Unit | Value |
| Melting index | ISO 1133 | cm3/10min | 8 |
| Reflectivity | | | 96~98% |
| Density | ISO1183 | Kg/m3 | 1200 |
| Water Absorption | ISO62 | % | 0.2 |
| Tensile modulus | ISO 527-1 | MPa | 2400 |
| Tensil strength at yield | And | MPa | 61 |
| Tensile strength elongation | ISO 527-2 | % | 6 |
| Norminal elongation at tensile fracture | | % | >50 |
| Bending Modulus | ISO 178 | MAa | 2350 |
| Bending Strength | ISO 178 | MAa | 93 |
| Izod notched impacted strength | ISO 179 | KJ/㎡ | 76 |
| Heat deflection temperature | ISO 75-1 | ℃ | 129 |
| Vicard softening temperture | ISO 306 | ℃ | 149 |
| Molding shrinkage | | % | 0.5~0.7 |
| Coefficient of linear expansion | ISO 11359-2 | ×10-4 /℃ | 0.7 |
| Dielectric constant | IEC 60250 | - | 3.1 |
| Dielectric constant | IEC 60250 | | 3 |
| Dielectric loss tangent | IEC 60250 | ×10-4 | 10 |
| Dielectric loss tangent | IEC 60250 | ×10-4 | 90 |
| Volume Resistivity | IEC 60093 | Ω.m | >1×1013 |
| Surface Resistivity | IEC 60093 | Ω | >1×1015 |
| Voltage withstand | IEC 60243-1 | MV/m | 30 |
| ARC Resistance | IEC 60112 | - | 250 |
| Flame Retardance | UL 94 | - | V-2(0.4mm) |
| Flame Retardance | UL 94 | | HB(1.5mm) |