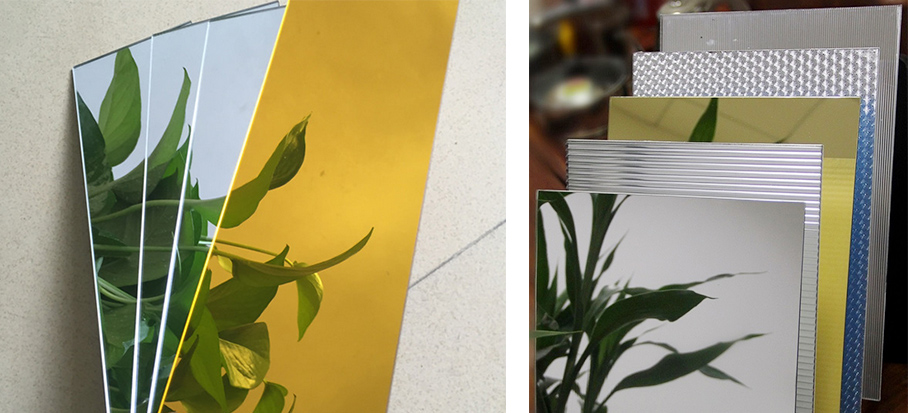 Two-way mirror is a semi-transparent film of aluminium deposited on an acrylic or polycarbonate substrate. This allows a percentage of incident light to pass through while reflecting the remainder. From the illuminated side, it is a mirror. From the darkened side, it becomes transparent. You can only see through the mirror when the area you are looking from is darker then the area you are looking into. Works best when there is no light on the viewing side. When the light is equal on both sides it appears as a mirror but you can also see through to the other side.
Characters:
1,Strong, Lightweight thermoplastic material;
2,can use as a replacement for glass mirror, especially where the risk of higher stresses is greater, and where safety is a concern;
Two way mirror has been used successfully in monitoring and surveillance operations in such places as retail stores, prisons, police stations, hospitals, casinos, film studios and psychiatric institutions.
Two way Mirror is also used to make infinity lights and multiple image devices. It can be used in advertising and for special theatrical props and effects.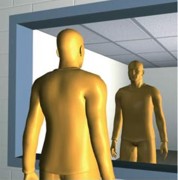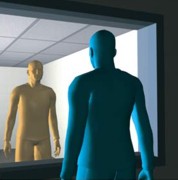 Two way mirror can be supplied in 3mm or 6mm thickness and samples can be supplied on request.. Camcorders and infrared remotes work through the mirror. Two way mirror can work over some LCD and plasma TV's but needs to be tested by the consumer prior to purchase.
Two way Acrylic Mirror is supplied with a protective plastic film on one side. This mirror is not suitable for external use. Please note: Acrylic mirror is not as rigid as glass and, as with all acrylic mirror, visual distortion can occur. Correct installation and sufficient material thickness can reduce visual distortion but will not completely eliminate it.