Mico linear Textured LGP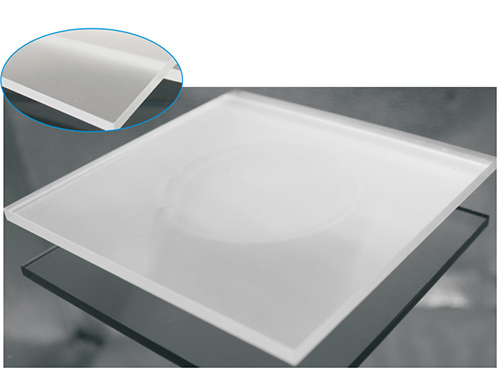 Micro Linear Textured LGP is a transparent acrylic sheet made from pure PMMA resin, it looks like one side optical grating pattern, another side smooth, The light source is installed on its edge(s)(Grating towards). It distributes the light coming from the light source evenly over the whole inner and upper face of the acrylic panel. It is a key component to maximize the uniformity of light, to ensure the high light transmittance.
PMMA Acrylic Sheet Specification:
Dimension(LxWxT)
Length(L)
Width(W)
Thickness(T)
1200mm/1160mm
1200mm/1160mm
2.0-6mm
Pattem
Optical Grating pattern
PMMA Acrylic Sheet Application:
Suitable for Advertisement signs and lighting fixtures.
PMMA Acrylic Sheet Performance Testing: