Taking good care of your boat will make it seaworthy for longer. Choosing the right material for your boat's windows is an important choice for boat owners to make.
Typically, boat windows are made of specialty textiles rather than glass. These textiles are designed to withstand everything that the open water throws at them. There are several different types of clear textiles available today, and knowing your marine window material options will help ensure you get the right product for your needs.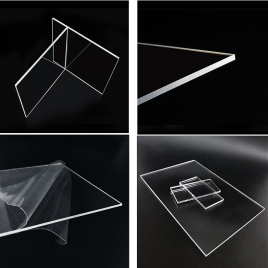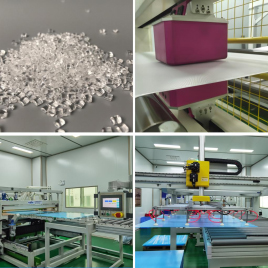 Here's a quick look at some of the most popular marine window materials on the market today.
✴Vinyl and Polyester Composite: An excellent composite material, vinyl and polyester composite fabrics offer the flexibility you need to easily bend and curve along the contours of your boat. Fabrics made with this composite material fit snugly into the frame and provide water and mildew resistance.
✴Clear Pressed Polished Coated Vinyl: A popular choice for everyday marine use, clear pressed polished coated vinyl can be easily rolled back and is perfect for boat tops. Another reason for this material's popularity is that it has a special coating that resists scratching, which can greatly extend the life of the material.
✴Polycarbonate: Made of a semi-rigid, clear plastic, polycarbonate windows are widely considered virtually unbreakable. With polycarbonate, users are more visible than with other clear plastics, and it can be coated with scratch-resistant and UV-resistant coatings for additional protection. Polycarbonate is an excellent choice for rugged uses. However, this textile is not as soft as clear vinyl, so it cannot be rolled up for storage. It also tends to be expensive.
✴Acrylic: Like polycarbonate, acrylic panels are semi-rigid and provide excellent visibility. Acrylic panels are difficult to break, making them an excellent choice for rugged marine applications. However, acrylic fabric windows are more prone to scratching than some other options, and panels cannot be rolled up for storage. Acrylic can also be expensive, so it's best to use caution.
When it comes to marine vinyl window materials, remember to consider the cost of each material and how it relates to longevity. Some materials last longer than others, which makes their extra cost more meaningful than cheaper materials that need to be replaced more often. Or, if you can properly maintain a more affordable and versatile fabric over time, such as polycarbonate or clear polished pressed vinyl, why not choose a more cost-effective solution? How you use your boat and what your needs are will determine which material is best for you.
One last thing: Remember that the gauge (aka thickness) of a window affects how it looks, as well as its clarity and flexibility. Some marine window materials are available in sizes ranging from 40 gauge to as thin as 12 gauge.
To learn more about marine window materials, contact us today!