DESCRIPTION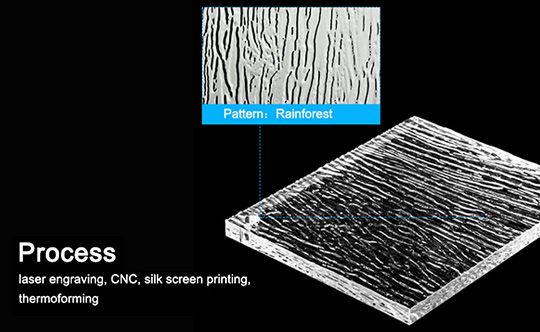 100% Virgin Material, Easy to fabricate
100% Virgin PMMA, Excellent Clear, outstanding aging resistance and chemical stability, good insulation and processability, suitable for laser engraving, CNC, Silk Printing, thermoforming and so on.
Superior Transparent
Crystal clear, Looks attractively transparent, but with certain light obstruction, bring kind of visual enjoyable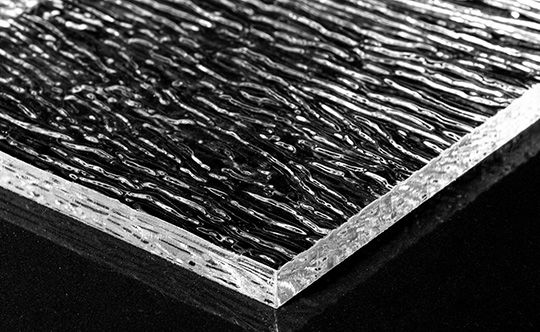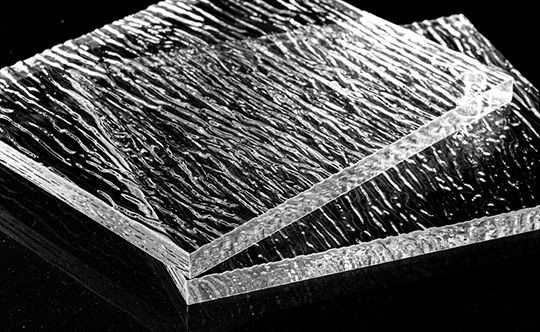 Shatter Resistant
Impact resistance, Not easily broken, more safety than glass
Light Weight, environment friendly
Acrylic weighs less than half of that of glass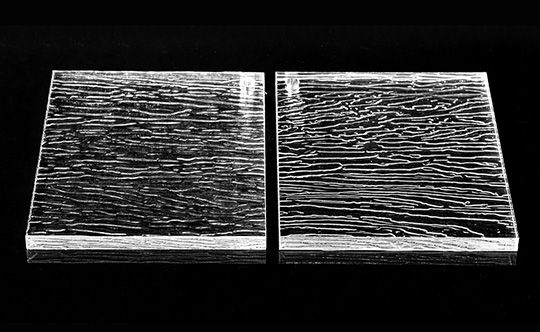 Attractively pattern, looks Rainforest texture, clear and produce certain light obstruction effect, it's a great choice to bring interesting and beautiful patterns to partition, shower doors, display indoor/outdoor furniture, and home furnishing products.
Products Application
Textured & Patterned acrylic sheet are widely utilized in exterior architectural building, interior decoration including flooring, store fixtures, house division, furniture, displays, shower doors, cabinet and so on.