DESCRIPTION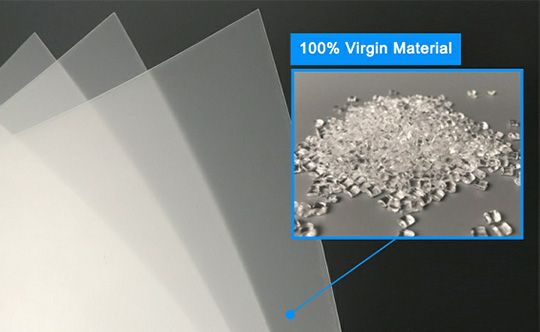 Excellent Selection Of 100% Virgin Material & Unique Formula
Base on the optical theory, the PC diffusion sheet is produced with Optical grade PC raw material and scientific formula processing, the light can be reflected and refracted and scattering in the chemistry particles and resin continuously to achieve the best light transmission and excellent Led hiding ability and Increases light uniformity throughout the lighting diffuser
Excellent Optic Diffusion Performance & Efficiency
LED Lighting Diffuser enable high efficiency extraction of light from a luminaire without sacrificing performance. Transmission well in excess of 90% is typical, and luminaire dependent efficiency can be even higher.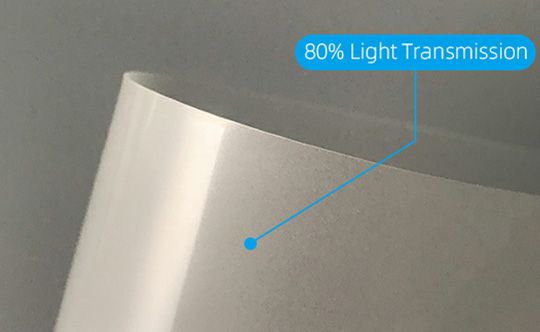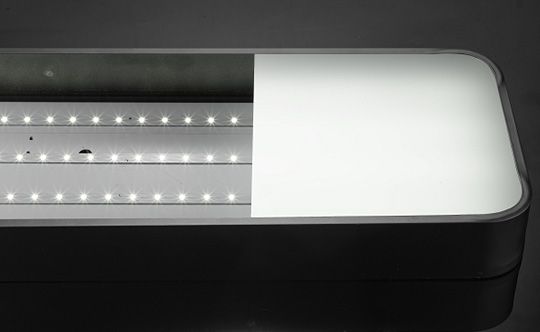 Strong illuminant Hiding Ability
Lighting diffusers offer outstanding hiding of LED and fluorescent light sources, with excellent color mixing. The diffusers solve the most difficult LED hiding problems while maintaining excellent efficiency.
Matte Surface
Two side matte surface specifically designed for LED panel light, downlight and so on, it features a unique combination of high light diffusion and high light transmission through a combination of optimized surface texture and advanced diffuser technologies.Increases light uniformity throughout the lighting diffuser;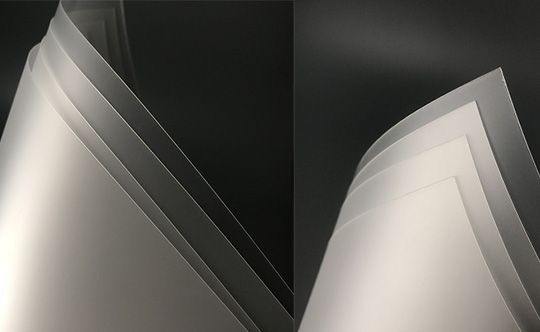 Application:
Our PC diffuser sheet being widely used for the panel light, Down light, linear light and so on, that's because our diffuser sheet with different levels of light diffusion to meet various fixture performance requirements. "Some designs, for example, may want a low level of diffusion to soften the edges of emitted light. Others may need more light diffusion to reduce direct glare. having these diffusion options allows the light fixture designer the ability to achieve the lighting qualities they desire for a specific fixture."
For side lighting Led Luminaire:
Code
Thickness(mm)
Appearance
Recommend Light
Guide Plate
Transmission
(Test by Transmission and haze Analyzer, ASTM D1003-61(1997)
Efficiency
in typical
LED
luminaire
Commends
JK-80
0.2-0.3
two side matte
Screen printed LGP
80%
>90%
Highest efficiency, General defect hiding
JK-70
0.2-0.3
two side matte
Screen printed or Laser cutting LGP
70%
>85%
Excellent efficiency, Increased defect hiding