DESCRIPTION
Excellent optical clarity and high impact strength
Abrasion resistant acrylic sheets are extruded sheet which offers excellent optical clarity and high impact strength with abrasion and chemical resistant properties. It is produced by applying a very hard, polysilicate coating to an optical acrylic substrate. It is available with coating on one side or two sides. While two-side coated sheet provides maximum protection, one-side coated sheet offers economical advantages for applications where only one side of the sheet is exposed. In addition, the un-coated side is ideal for silk screening.
One side & two side
Abrasion resistant acrylic sheets that one side coated is a great glass replacement for flat panel monitors, signs and LCD screens, and framing. Two side coated is suitable for interior and exterior break resistant windows and such so on.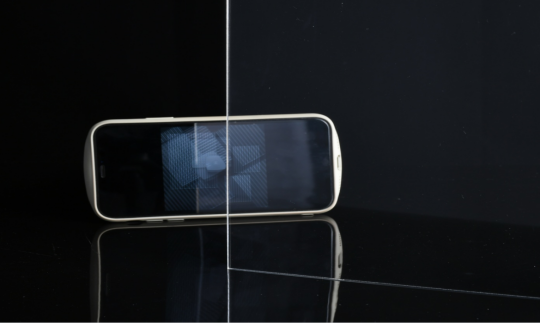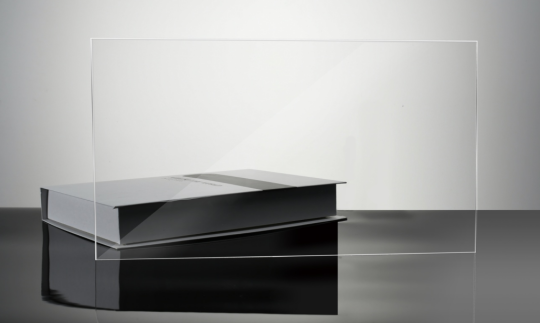 Key Features:
A. offering excellent resistance against abrasion, scratches, chemicals and weather degradation.
B. Perfect material for surface protections, glazing, guard screens, displays and more.
C. Easily maintained with soap and warm water –no harsh chemicals needed
D Supplied with protective film on both sides.
E. Suitable for the fabrication of electroplating, hard coating and Screen printing .
NOTE:
ABRASION RESISTANT ACRYLIC SHEET IS NOT RECOMMENDED FOR HEAT BENDING.
Since The AR Coating Is Chemically Resistant, It Cannot Be Glued With Acrylic Cement. Glue Only Uncoated Sides And Edges.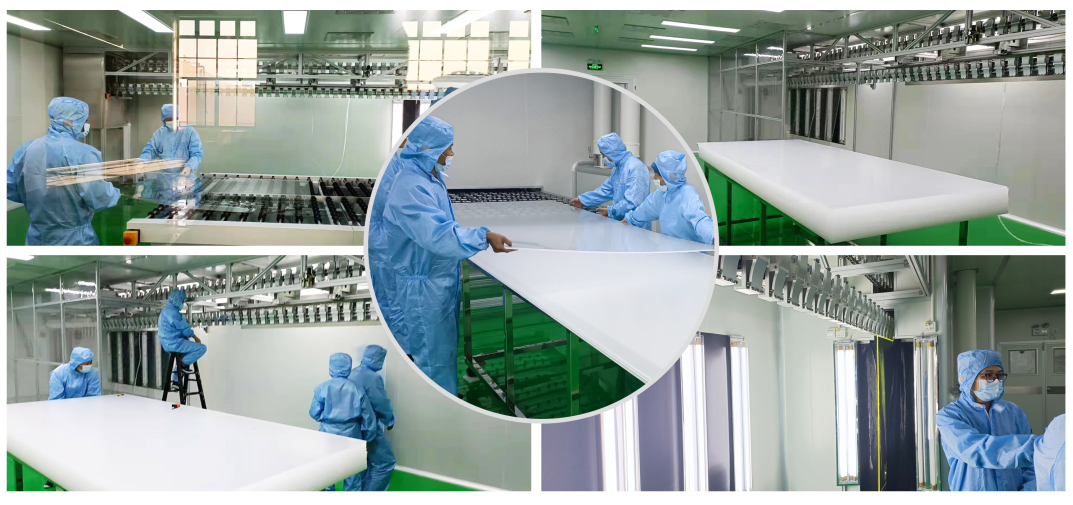 Testing Method:
The excellent scratch resistance can be confirmed by the pencil hardness test.
This test involves a pencil being clamped into a device at a 45-degree angle to the surface to be tested, and then being slid across the surface of the test sample. The first pencil hardness (starting with the highest hardness) whose tip does not leave a noticeable scratch is considered the characteristic physical variable. For comparison, conventional acrylic sheet has a pencil hardness rating of HB, while abrasion resistant acrylic sheets has a 5H hardness rating, which is six degrees higher.
Characteristics
1)Material characteristics
Properties
Test method
Test condition
Result
Density
ASTM D792-08
23±0.5℃
1.19g/cm3
Water absorption
ASTM D570-98
50±3℃,24h
0.27%
Light luminoustransmission
ASTM D1003-07
Specimen thickness:3.0mm
90.0%
Haze
<0.3%
Heat distortion temp
ASTM D648-07
Width:3.00mm,120℃/hLoad:1.82MPa
88.4℃
Vicat softeningtemperature
ASTM D1525-09
Thickness:3.0mm,120℃/hLoad:50N
104.0℃
Mold shrinkage
ASTM D955-08
23±2℃,50±5%RH,48h
Parallel to flow
0.37%
Perpendicular to flow
0.31%
Tensile strength
ASTM D638-10
Thickness:3.0mm,5mm/min
61.8MPa
Elongation at break
3.0%
Tensile modulus
3270 MPa
Flexural strength
ASTM D790-10
3.0mm,1.3mm/min48mm
107 Mpa
Flexural modulus
3310 MPa
IZODnotched lmpact strength
ASTM D256-10
Width:3.0mm 1J
15J/m
(HRR)Rockwell hardness(HRR)
Hardness Pencil Tester
ASTM D3363
4H
Adhesion
Boiling tester
30mins in Boiling water
5B
Wear resistance
Taber Wear resistance tester
1000g/cm2,stroke:3.3cm speed:40 cycles/min 200 cycles
No scratch
Waterproof
Boiling tester
Soaking in water 24h
No change
2)Dimension
Dimension(L×W×T)
Length
Width
Thickness
1250mm
1680mm
0.5~10.0mm
Surface: One Side Coated / Two Sides Coated
Note: According to customer demand for different mold, build the required size
Applications:
The hard coating provides acrylic sheets with a surface that has 40 times the abrasion resistance of uncoated acrylic, making it an attractive material for applications that require the safety and frequent public contact and involved heavy use, such as displays, exhibits and fixtures, abrasion resistant sheet will help maintain a "like-new" premium appearance much longer.
Can be widely used in:
A. Furniture, exhibition booth construction and shopfitting
B. Large-scale wall cladding
C. Marker boards
D. Glazing
E. Fittings and display case construction
F. Displays
G. Aircraft industry
H. Industrial glazing
I. Signage